Violence Is a Cyclical Contagious Disease
Homicide is the #1 cause of death for Detroit residents ages 15-34
Research advances in trauma have improved our management of the injured patient during their hospital stay but do nothing to keep them from returning with a recurrent injury after being treated and discharged.
Recurrent injury rates have been reported to be as high as 30-44% at several trauma centers. Once someone has been treated for an assault injury, repeat injury will typically occur within 2 years
Violence is a Predictable Pathological disease that results in Premature injury and death and has thus become a Public Health epidemic. Fortunately, it is PREVENTABLE.
PREMATURE

PREDICTABLE

PATHOLOGIC

PUBLIC HEALTH PROBLEM

PREVENTABLE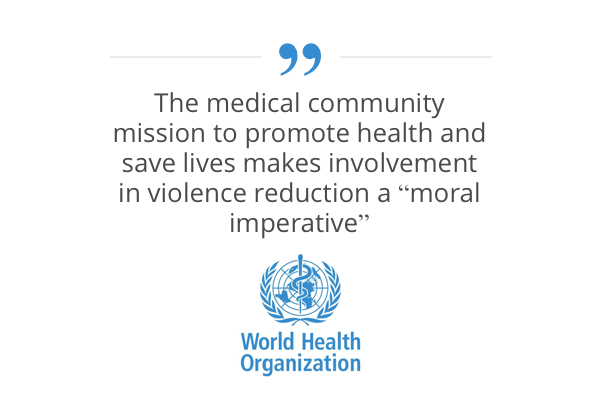 Hospital-based Violence Intervention Programs have emerged as effective strategies to prevent violence re-injury and retaliation